Orca Love in the Wild
Photo Credit: @FlagofSeattle
Seattle City Council candidates review Orca Face on stage at a Fuse Washington event.


Matching Orca Face tattoos on some noble citizens.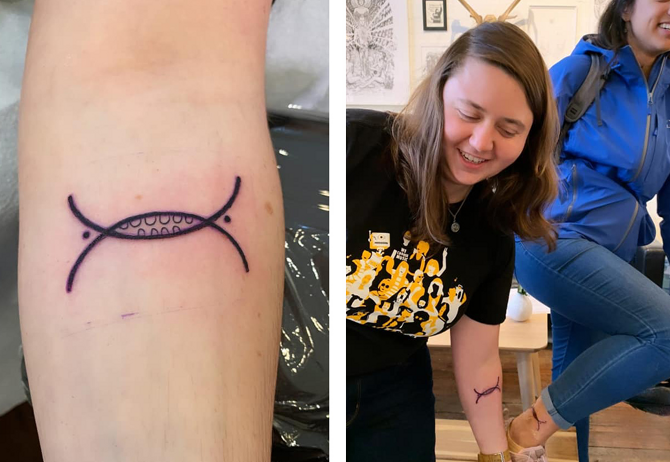 Orca Face Masks have become very popular during the Covid-19 pandemic with sales in the thousands. Here is a lovely couple who were married in these precious masks.